SRW-6600-58LE

Wideangle lens 0.66X
The lens creates super wide angle view of f=23mm (35mm film equiv.), compatible up to 6x zooming range. SRW-6600PRO lens controls the image distortion percentage at the least, less than -1.3%. SRW-6600-58 LE incorporates the specially designed 58mm size lens holding mount which makes a perfect match with Canon LAH-DC20 lens holder .
SRW-6600-58(Black model)

Magnification : Nominal 0.66X
Actual 0.66X/Diagonal, 0.66X/Horizontal
Lens construction : 3G/3E Optical coated glass elements
Mounting threads : 58mm
Front filter size : 72mm
Size/Weight: : 77 x 40mm/178g


The image was taken with Canon PowerShot S2IS digital camera at maximum wideangle position.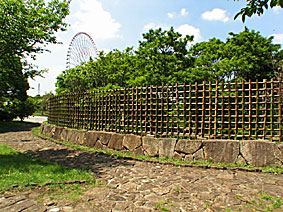 The image was taken with Canon PowerShot S2IS digital camera and the SRW-6600PRO